After a long hiatus xiaomi is going to launch a new smartphone in Indian market Redmi Note Prime.Xiaomi hasn't launched any smartphone since Mi4i and they are breaking the hiatus with Redmi note prime.But the real question is why aren't they launching latest and best technology in India?
While china got Mi4c .Mi Pad 2,Mi band 1s,Redmi note 2 ,Redmi note 2 prime and Redmi note 3 ,India has got only so called flagship Mi4i.  We know that Xiaomi has patent issues with Ericsson over use of mediatek processors inside their smartphones but what about other phones and products.Surely they can settle this patent dispute but they aren't.
It's always been like that they launch their products in India at least after 6-8 moths they got launched in china.Why this double standard? It's not like that we are paying less for their products than what chinese pay.So it is obvious to have questions like Are we dumping ground for unsold xiaomi phones? in Indian consumers mind.
Xiaomi is teasing Redmi note prime on their twitter handle and it's like Jale pe namak chidakana? you can see the conversation between xiaomi and amazon twitter handle below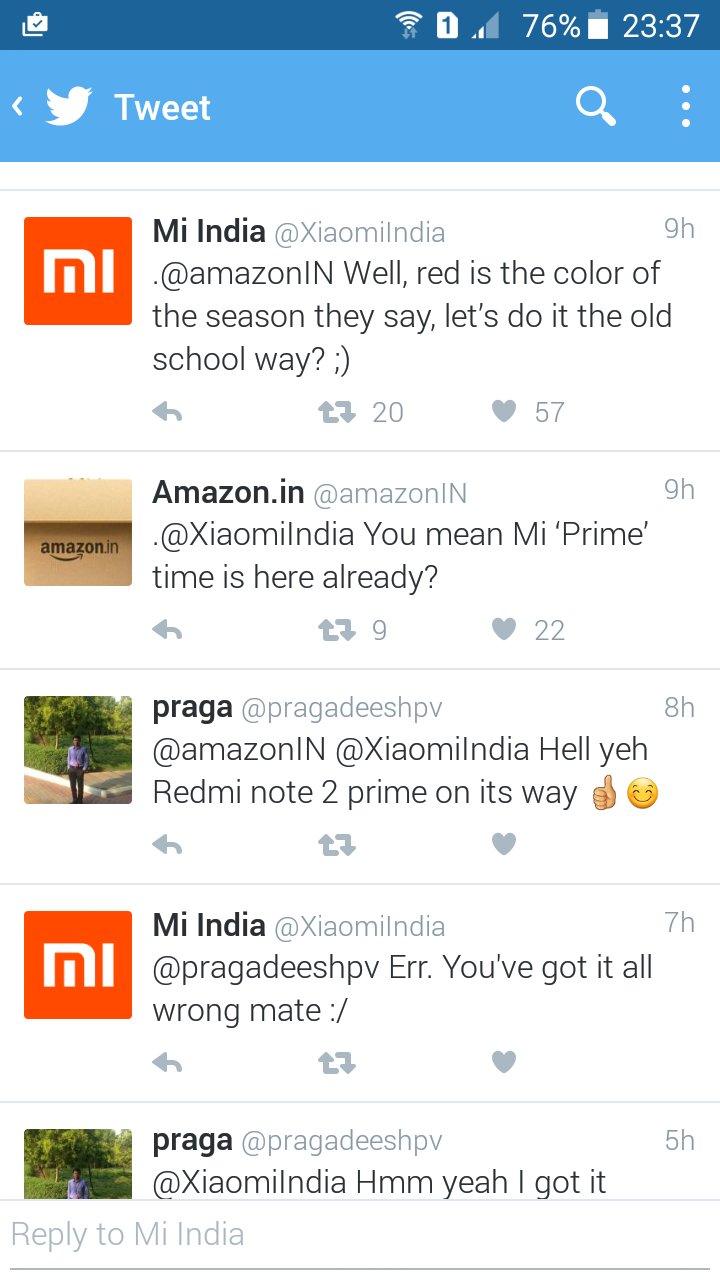 People are getting wrong idea and their hopes up hearing #PrimeIsComing . Also you can check that their power banks are not in stock since ages .So what's the problem for xiaomi to launch Xiaomi Mi4c ,Mi pad 2  and other latest products.Xiaomi  fans want answers from xiaomi team and until they launch same products at the same time in Chiana and India the question will remain same Are we dumping ground for xiaomi to sell unsold chinese stock?Pls let me know in the comment section what do you think of this in the comment section below